To educate future medical professionals with-
· Professionalism
Be equipped with knowledge skills, compassion, ethics, and engaged in lifelong learning through research and continuous innovation.
· Social Accountabilities
Participate in planning and implementations of national health care policies; and promote the equality of medical care and biomedical research.
· Global Perspectives
Promote exchanges and collaborations with domestic and foreign medical centers to improve our quality of education, research, medical care, and service.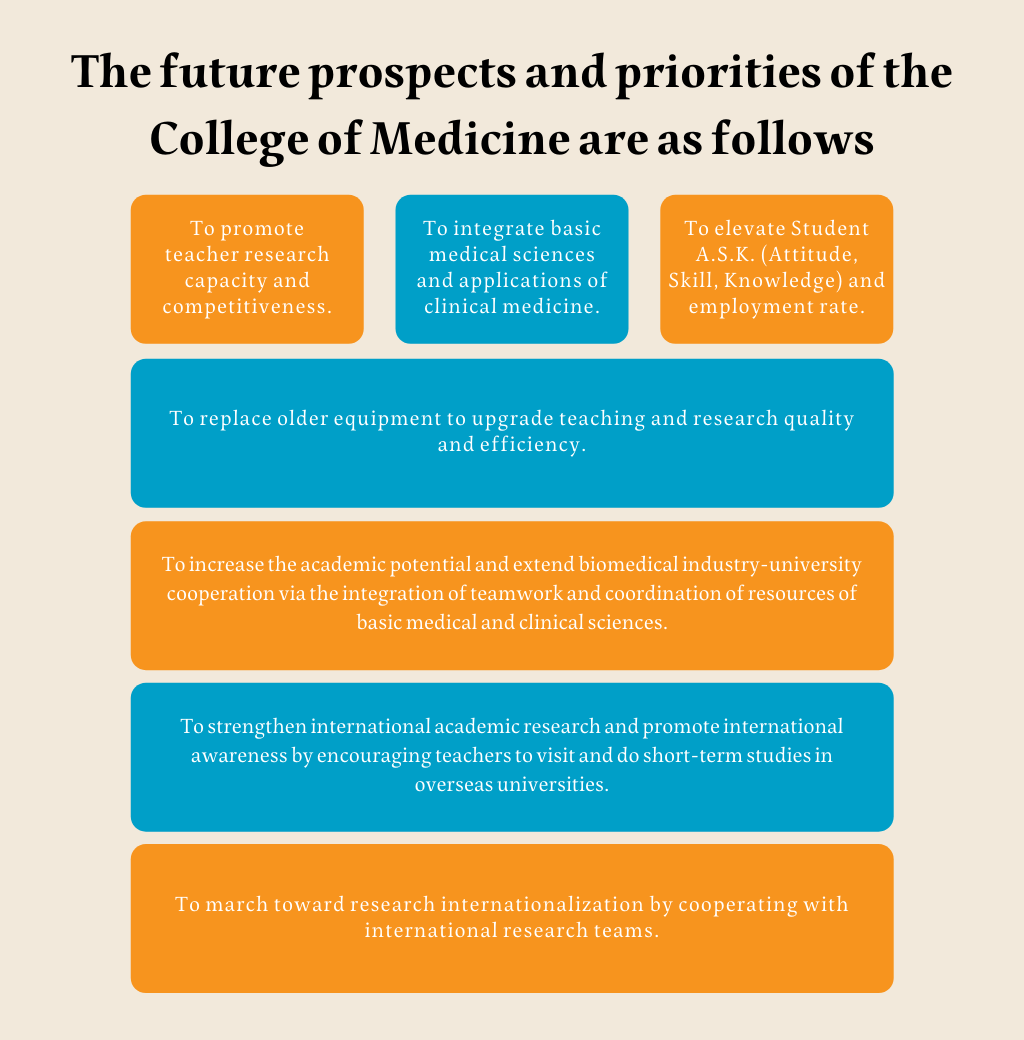 Future Directions:
We continuously improve our teaching quality to keep pace with the changing medical environment and cultivate skilled and principled physicians by strengthening courses in general education, medical literature and humanities, and medical ethics. Important new biomedical knowledge is integrated into the courses and applied to the practice of clinical medicine. A faculty development center serves to refine our instructors' teaching skills and improve instructional quality.
To enhance students' communication skills and basic clinical abilities, we have strengthened the PBL and OSCE courses. In addition, we strengthen the interdisciplinary courses and research integration to promote the continued growth of our instructors and physicians. Cooperating with domestic and foreign medical education institutions and hosting medical conferences promote the development of research and other academic activities and improve the quality of instruction, research, and medical care.